Bio English version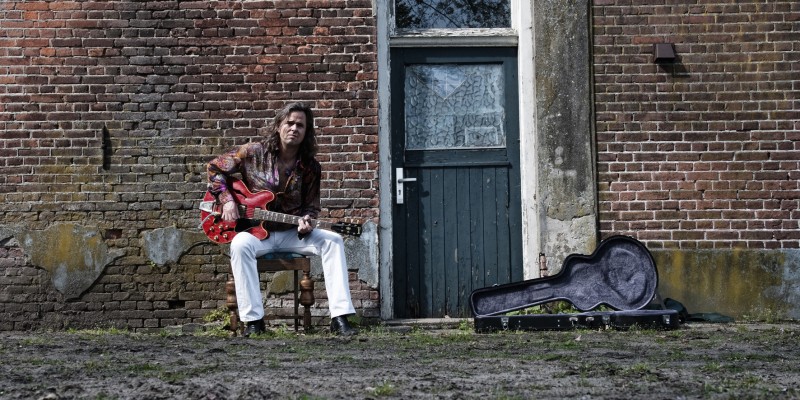 The Voice of Holland: no other Dutch artist has seen as many ups and downs in their career as Erwin Nyhoff.
You still think that I need you
You still think that I love you
You still think that I want you
But I'm gonna leave
With these lyrics, Erwin Nyhoff conquered the early-nineties Dutch pop scene. His number You Still Think became a huge radio hit and Nederpop classic. Nyhoff was the frontman for The Prodigal Sons at the time, and the band was touring with their debut album Wine of Life (1993) at festivals such as Pinkpop andLowlands. Nyhoff was the opening act for Pearl Jam and Alanis Morissette and was twice invited to perform at the South by Southwest Festival inAustin,Texas. A second album soon followed, as well as new singles. The Prodigal Sons played hundreds of venues in theNetherlands with band members switching off instruments. But eventually the Prodigal Sons were played out; there was simply no more room to maneuver.
Nyhoff went his own way as a solo artist with only a guitar and a new record: Take Your Time. This was recorded inAmerica for the major label Warner and produced by Richard Dodd, who had worked with such music notables as Bob Dylan, George Harrison, Freddie Mercury and Johnny Cash. However, just as the record was being launched, the American label decided to give all of their Dutch artists marching orders. Ilse de Lange, Krezip, and Postman: with one stroke they were all without a record label. And Erwin Nyhoff's solo project, though highly acclaimed by reviewers, faded into obscurity.
In order to hold his head above water, Nyhoff took on all manner of jobs in between playing his music. At four o'clock in the morning, he brought newspapers around to the workers who would be delivering them. He worked as the dishwasher for a company canteen and for a freight truck manufacturer. Nyhoff performed during this period at the dinners held for foreign delegations visiting the company – only to have to wash their dishes afterward.
Nyhoff decided that this had to change. He took control from that moment on, including the booking of his concerts.
He called the concert halls where he had previously performed. He called cafes. He came into the sights of a foundation that wanted to promote the dialect of his region. Nyhoff grew up on a farm.
And he rocked the house wherever he played with covers of the Beatles, the Stones, and of songs in dialect, with old work from the Prodigal Sons, or with a new song – after some twenty years of performance, his repertoire was endless. Nyhoff wrote music and performed with former Rolling Stones guitarist Mick Taylor. Slowly, he started getting back on his feet. He was able to live from his music once again by playing out everywhere (parties, cafes, festivals, weddings). All those who saw him perform asked themselves: why isn't this man with the guitar world famous in the Netherlands and the rest off the world?
However, the latter was not long in coming, as Nyhoff decided to try out for the TV talent show The Voice of Holland. His cover of Bruce Springsteen's The River made the whole jury eager to work with him within a matter of seconds. Nyhoff chose Angela Groothuizen to be his coach and together they were able to reach the finale. 3.6 million (3,600.000!) viewers saw his interpretation of the classic from the Moody Blues, Nights in White Satin. Though he did not win the finale, a whole new generation of music fans embraced him. The original production of The River cracked the Top 10 of Radio 2 for the first time in 2000. For the first time in ten years, Nyhoff had a new single on the scene: Must be Love.
The runaway success from The Voice of Holland brought him back to all the places in theNetherlands. He kept performing as a solo artist (with only a guitar) in cafes, weddings, and parties. He logged endless experience at numerous tiny venues. By 2012, Nyhoff was also playing larger venues (though not with his own band) and theatres. However, Nyhoff still took care of his own bookings – he had learned his lesson well.
The Prodigal Sons sang 'I'm Gonna Leave' in their 90s hit You Still Think. Twenty years on, we know: this prodigal son is never going to leave us. Erwin Nyhoff always comes back.